CMC Annual Conference 6th November 2019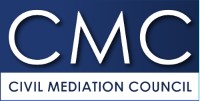 Mediation: Meeting the Challenge
CMC Annual Conference – 6th November 2019
9.15am – 5.30pm
Hallam Conference Centre, London WIW 6JJ
Tickets are now on sale for the the CMC's Annual Conference, find them here: https://civilmediation.org/product/cmc-annual-conference-2019/
Join us for up to 6 hours mediation specific CPD with a programme designed to help you meet the challenges you may face in your day-to-day practice of mediation. The conference also offers the opportunity to meet other mediators, with networking opportunities throughout the day and a drinks reception until 7pm.
The conference programme includes: 
Key Note Speaker – Bill Wood QC, Alternative Dispute Resolution Member of the Civil Justice Council
Panel Debate – A mediation users' panel discusses what mediation users want
Interactive Session on Cognitive Bias – Spenser Hilliard & Iain Christie
Workshops – Further details tbc (delegates choose two of four):
Civil Mediation – Colin Manning, Stephen Barker and others
Workplace and Employment Mediation – Rebecca Foreman, Irene Grindell and others
Mediating with Individuals – Danielle Ratcliffe
Marketing Yourself – Stephen Walker
The CMC AGM takes place the evening before the conference, on 5th November, and is kindly being hosted by Eversheds Sutherland LLP at its London Office. Attendance at the AGM is free, and formal notice will be given to members nearer the time, but you can also reserve your place at the AGM while booking conference tickets.
July 17, 2019
< Back