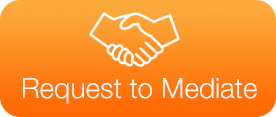 FHC for Mediation is a member of the CMC and is a fully accredited mediator provider
What does it cost?
FHC for Mediation operate a simple and transparent pricing policy.
The mediator's hourly rates will vary depending on the type and complexity of the issues, the seniority of the mediator chosen, and the value of the dispute involved.
A total costing will be provided to the parties and, if agreed, will be split jointly between both parties and the payment is made in advance of the mediation. All mediation costs will be fully discussed with both parties before your mediator is instructed and appointed
It is generally accepted that mediation is a far less costly method of settling a dispute than conventional litigation.
Ministry of Justice Referral Scheme
| | | |
| --- | --- | --- |
| Amount you are claiming | Fees per party    | Length of session |
| £5,000 or less | £100 + VAT per party | 2 hours |
| £5,000 to £15,000 | £300 + VAT per party | 3 hours |
| £15,000 to £50,000 | £500 + VAT per party | 4 hours |
| £50,000 and above | Quote to be supplied on request | Full day |
Preparation and reading (if required) plus the mediator's travel fee will be additional to the above.
If the mediation exceeds the pre-agreed length of session, additional time will be charged at the mediator's hourly rate and this will be agreed with both parties before it takes place.
The venue for the mediation and any cost for the venue and refreshments will be the responsibility of both parties.
It is often possible for the mediation to take place at your offices or those of your opponent. The mediator will travel to you. Where it is desirable to use a neutral venue, FHC will assist with information about venues but one of the parties will need to book and pay for the venue.
FHC will not be involved except to ensure that your mediator has appropriate directions.
Occasionally FHC may be able to offer mediation at the home offices, or chambers of our mediators for no cost.
There are no hidden extras.
When are fees paid?
Fees are usually paid 14 days before the mediation takes place. Cancellation charges will apply as follows:
If any Party cancels the Mediation the following proportion of the Mediator fee will be payable by each Party in equal shares:
If the cancellation is made less than 2 working days before the date of the Mediation, the full Mediator fee.
If the cancellation is made less than 7 working days before the date of the Mediation, 50% of the Mediator fee.
Additionally each Party will be jointly liable for any irrecoverable venue costs and costs incurred prior to the mediation.
Paragraphs 1-4 are made without prejudice to a Party's rights to recover such sums from any Party it may consider to be at fault for the cancellation.