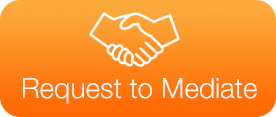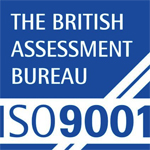 FHC for Mediation is a member of the CMC and is a fully accredited mediator provider
Complaints Procedure
Forensic Healthcare Services Ltd – Mediation Complaints Procedure
Forensic Healthcare Services Ltd is committed to providing an outstanding level of service for all our clients.
Forensic Healthcare Services Ltd aims to ensure that, should a client have a complaint, they can be certain that:
Making a complaint will be a simple process.
All complaints are taken very seriously.
All complaints will be dealt with expeditiously and fairly whilst maintaining confidentiality.
Forensic Healthcare Services utilises such opportunities to learn a lesson and improve standards.
How do we define a complaint?
A complaint occurs when any client indicates that they are unhappy or concerned about the service we have provided.
Examples include:
If Forensic Healthcare Services Ltd does not keep to intended timetables.
Administrative errors have occurred (eg as a result of wrong address).
Perceived behaviour of staff.
Failure to notify of meetings.
Sometimes a complaint involves an organisation or person outside the control of Forensic Healthcare Services Ltd, in which case you will be directed to the relevant point of contact.
Dealing with Complaints
Complaints should be dealt with rapidly. Our staff try to resolve complaints as soon as they arise. Wherever possible a senior member of staff will endeavour to resolve any complaint however communicated as soon as they become aware of it. We recognise however that some issues may arise that are incapable of immediate resolution.
If a resolution is not achieved by a member of staff, or if it involves a mediator or external supplier it is referred to a Director of the Company. The Director of the company will then take responsibility for resolving the complaint within a reasonable amount of time. A Director may wish to investigate the complaint before a decision is made on an appropriate resolution.
Response Times
When dealing with a complaint Forensic Healthcare Services Ltd:
Will acknowledge receipt of your complaint within three working days.
Will issue a full response within 28 days.
If unable to keep to the above response times we will keep you informed and provide an explanation for the delay.
Complaints Procedure
Making a Complaint
A complaint may be raised in any of the ways listed below:-
By email to office@forensic-healthcare.com
By telephone – T +441621773428
By mail to 'Complaints', Forensic Healthcare Services Ltd,  Old Moor Office, Southminster,  Essex, UK CM0 7DT
If for any reason you are not satisfied with the response provided you may contact the Managing Director by email at judypj@forensic-healthcare.com or at the above address.
Further Complaints
If you are dissatisfied with the outcome of your complaint or the complaint procedure, you may make a further complaint to the Civil Mediation Council (CMC).  Details of the CMC complaints procedure can be found at www.civilmediation.org/governance/13/complaints-resolution-service.
Other Feedback
Positive and negative comments on the level of service are welcomed. Please contact us in any of the ways mentioned above, complete an evaluation form where provided or email us at office@forensic-healthcare.com.