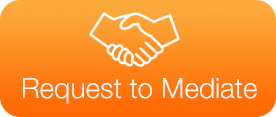 FHC for Mediation is a member of the CMC and is a fully accredited mediator provider

Bryan John Hallows
BVSc MVSc CertWEL MRCVS MAE QDR GradDipLAW
Mediator
Veterinary Surgeon
Brian Hallows CV, Mediator and Veterinary Surgeon.PDF
EXPERIENCE
Competence as a Mediator, particularly in Disputes concerning human health.
Solving disputes of every nature during all of his employed life.
In responsible professional employment for over fifty years.
Expert Witness employment since 1981
Single Joint Expert since 1999
Mediation qualification & employment since 2000
COMMERCIAL MEDIATION/CONCILIATION
A Commercial mediator since April 2000.
Training, The Academy of Experts, Grays Inn Square. 2000.
Member (MAE) 2004.
Enormous variation in the subjects mediated.
Some of the cases mediated:-
Land (boundary) disputes (solicitors and insurers present).
Veterinary negligence.
Practice partnership disputes.
Employment (union officials and solicitors present).
Unfair dismissal, claim against an international tyre manufacturer for £1,500, 000. Company director and insurers present.
Human personal injuries.
Claims concerning injuries person and public/local authorities.
Electrical contractor suffering injuries from employing firm.
Major Supermarket chain and the personal injury of a customer, while customer on the company site.
The percentage success of mediations has been more than 80%.
Often conducts Mediations with both a lead mediator and an assistant mediator. This does not increase the fees, but it does ensure that:-
Disputes arising from the actual mediation will be very unlikely to occur.
Two minds can consider the evidence/situation more comprehensively.
More experience is gained for each, in whatever field working.
During the time that the National Mediation Helpline was available to the public, I was appointed frequently as a Mediator. Recently less mediations conducted, probably due to more lawyers now acting in this field.
Since qualifying as a Mediator in 2000 has been appointed by several Civil Courts, this has occurred even after Civil Court Proceedings had commenced.
Other Mediations have come from recommendation by Solicitors who value his extensive experience.
Bryan feels that mediation suits all manner of Civil Disputes, it seeks an agreement which all parties involved will accept. It is the least costly and the most effective form of dispute resolution!
"It is not a win /lose situation: agreements are reached"
Veterinary surgeons in the human field.
A great advantage particularly concerning NHS cases. Please be assured that we will not shout to the parties that we are veterinary surgeons, just the fact that we are experienced Mediators.
Medical knowledge, which also includes dentistry and pharmacy, but because we are not medical doctors, there are no conflicts of interest.
Deals with medical and surgical cases on a scientific basis (listen with empathy to the animal owner, but also have the advantage that animals do not lie). This promotes a practice of objective appraisals.
We have the experience of understanding the anatomy, physiology, medicine, surgery and pharmacology for no less than seven main species.
Understanding one more species, though not essential, is not a problem.
Our scientific approach is a sound and reliable base.
Currently Senior Chairperson to The British Veterinary Forensic and Law Association. 
EMPLOYMENT BACKGROUND
Early in my career, a director in several limited companies:
Insurance.
Farming.
Information Technology.
Mineral Sources.
Maritime Shipping.
Veterinary Practice partnerships:
Five successful partnerships.
Building of major veterinary premises.
Employment of veterinary and lay staff. Head of dispute resolution.
Veterinary Expert Witness:
Since 1986 and to present. Many cases of professional negligence.
Loss Adjuster claims.
Insurance claims. Including DEFRA staff and human Q Fever case.
Registered Forensic Practitioner under government scheme. RFP.rtd.
Member Chartered Institute of Arbitrators. MCIArb.rtd.
Highly respected and experienced veterinary surgeon. He, through his work, has also become a respected businessman and has been involved in the solving of disputes both privately and commercially for many years.
Veterinary experience
Has been a partner of a mixed (with strong Equine influence) practice in Cheshire for 32 years of his working life and during that time has acquired a vast knowledge of the workings of many veterinary practices within the UK and Ireland. Since 2003 he has been consulted successfully by many practices regarding the resolution of a great variety of disputes.
Experience encompasses a diversity of animal species ranging from Companion animals, through farm and zoological species to equine. He is used to dealing with animal values ranging from pets to £millions (dealt with many valuable horses while an Equine Stud Vet for fifteen years). Experienced in Equine Pre Purchase Examinations.
R.C.V.S certificate in Animal Welfare Science, Ethics & Law (Cert WEL)
Bachelor of Veterinary Science Degree.
Master of Veterinary Science Degree.
Member of the Royal College of Veterinary Surgeons.
Member of The British Veterinary Association.
Fellow of the Royal Society of Medicine (human), a member of The British Institute of of Agricultural Consultants, and both a member of the Register of Forensic Practitioners and a veterinary assessor for the Council for the Registration of Forensic Practitioners.
Co-founder of the Veterinary Arbitration and Jurisprudence Association. He is also a member of the Academy of Experts, Grays in London, the Chartered Institute of Arbitrators and on Mediation Panels in several Cities.
Business interests include five successful veterinary partnerships and a Director in six different Companies with activities as diverse as:
Merchant Shipping
Insurance
Farming
Mineral Reserves
Computer contracting
Land Acquisition and Management
Chairman of a National Group, which enabled a National Beef Society to control a specific genetic breed disease within the British Isles and has also been Chairman, President and Veterinary advisor to a National Beef Society.
Continued his professional development in all aspects of Veterinary Surgery, Medicine and Animal Welfare.
Pursued parallel training in various aspects of the Law.
Experienced Veterinary Expert Witness in Civil and Criminal cases
Single Joint Expert and trained in report writing (Academy of Expert and Veterinary Arbitration and Jurisprudence Association).
Acted as a Senior Referee for the Joint Measurement Board Limited.
Acted in the capacity of Veterinary Inspector of stable premises.
Prepared reports for Commercial Loss Adjusters.
Negotiated with Insurance Companies regarding Veterinary Claims.
Veterinary publications
Inheritance of Colour in Dogs (Research)
Rearing of Calves (Joint Author, Book)
Genetic Aspects of Mare Infertility (Joint Paper)
Lecturing
Lectured at Liverpool University regarding Mediation to Veterinary Surgeons, Students and Insurance Groups, and on some aspects of Genetics.
Lectured at a Lawyers CPD conference on the subject: Acting as a Veterinary Expert witness.