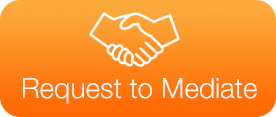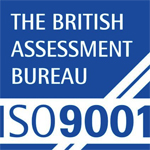 FHC for Mediation is a member of the CMC and is a fully accredited mediator provider
Jonathan Fisch
Accredited Civil and Commercial Mediator
Mr Jonathan Fisch's CV, Mediator.PDF
OVERVIEW
Career spans banking, international capital markets, financial services, consultancy and training.
An accredited civil and commercial mediator. An exceptional communicator and problem solver with a capacity to grasp the fundamental aspects of complex situations. Jonathan researches and absorbs case details, exploring every angle to find a path to dispute resolution and allowing him to mediate in an intelligent, sensitive manner.
Areas of specialization include:-
Banking and financial services disputes
Family finance problems
Property / landlord and tenant issues
Personal injury claims
Employment / workplace disputes
Commercial contract issues
PROFESSIONAL EXPERIENCE
30 years of sales, marketing and general management experience in the UK, Europe and USA, at Managing Director or Head of Europe level of responsibility.  A specialist in debt and fixed income credit markets, he has overseen start-up, growth and mature phases of the business product cycle at several investment banks and brokerage firms, including Donaldson Lufkin Jenrette, Salomon Brothers, Dresdner Kleinwort Wasserstein and Nomura.  Experienced in strategic management consultancy and advisory work, and acted as lead negotiator in a complex £10MM+ acquisition by a German multinational in the pharmaceuticals industry.
Since 1994, has been in demand as a speaker, expert witness and consultant. His training and educational company has designed, facilitated and directed courses in international capital markets, sales management, presentation and negotiation skills to banks, insurance companies and other professional institutions.  Assignments have included work for the Bank of England, The Inland Revenue Valuation Office Agency, Deutsche Bank, Citibank, HSBC, Standard and Poor's and the Securities Institute.  Between 1997 and 2000 he was  Visiting Lecturer in Accounting and Finance at Cass Business School ( formerly City University Business School), and designed and taught course modules in Corporate Finance and International Capital Markets for the Evening MBA programme.
PROFESSIONAL QUALIFICATIONS & LANGUAGES
Masters degree in Metallurgy / Materials Science from Gonville and Caius College, Cambridge, and a Masters in Business Administration (MBA) from Harvard Business School. Held a Financial Planning Certificate and was a member of the Chartered Insurance Institute, the Society of Financial Advisors and the Institute of Directors.
Holds a Diploma in Cognitive Behavioural Therapy (CBT)
Competent in French, German, Italian and Hebrew.
APPOINTMENTS
01.2015 – 01.2019
Director, Head of Credit Trading

Jay Capital Ltd

04.1996 – Present
Managing Director

Capital Concepts

06.2004 – 01.2014
Senior Director

Vining Sparks, IBG

06.2002 – 04.2004
Head of Crossover/High Yield

Nomura Securities

06.1998 – 02.2002
Managing Director High Yield Bond Sales and Capital Markers

Dresdner Kleinwort Wassertein
EDUCATION
1983-1985                               MBA
                                                Harvard Business School
1978-1981                               Metallurgy and Materials Science
                                                University of Cambridge