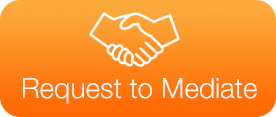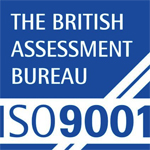 FHC for Mediation is a member of the CMC and is a fully accredited mediator provider

Janeen Achtar
Academic/Mediator/Psychologist
GENERAL INFORMATION:
A highly motivated mediator with over 15 years of experience of teaching law with the last 5 years teaching Commercial Mediation.
Janeen's approach to mediation is mainly facilitative.
Janeen encourages the parties to explore their interests and not become entrenched in positions.  However, she can also lead and evaluative mediation.
PROFESSIONAL QUALIFICATIONS AND AFFILIATIONS:
RSPP Accredited Mediator

Registered Mediator Civil Mediation Council

Member of the Professional Mediators Association

MCIArb (Arbitration Pathway)

PGDip in International Dispute Resolution Dundee University

Certificate in Mediation Theory Dundee University

LLB/LLM Lancaster University

Doctoral Research Mediation and Justice
CAREER HISTORY:
2002 – Present:  Senior Lecturer in Law, laterally Mediation and International Arbitration on the MSC in Construction Law & Dispute Resolution:
2008-2009: Senior Lecturer in Law, Leeds Trinity University, Department of Business, Media and Marketing
(0.5 Fractional Appointment)
2001-2002 Regulatory Risk International Development and External Relations Officer at HBOS
Mar- Aug 2000: Research Associate/Legal Team Alder Hay Public Inquiry Goodman's Law Firm, Liverpool
OTHER EXPERIENCE:
Founder, Director and Events Management, TangoYorkshire (Argentine Tango)
Event Manager and Competition Organiser Yorkshire Gymnastics (Women's Artistic Division)
AREAS OF EXPERTISE:
All types of disputes except Family
MEDIATION STYLE AND APPROACH: 
Janeen is relaxed and easily approachable with excellent knowledge of mediation theories and techniques.  Janeen is highly adaptable and not easily flustered when dealing with emotionally charged situations. As an academic, she's used to taking charge of the room, while at the same ensuring the self -determination and confidence of the participants, and winning their trust.
Janeen's academic background and training in Psychology, allows me to quickly identify and manage barriers and emotions which can present themselves in varying degrees in all mediations.  Intuitively she is able to offer new perspectives and avenues to the participants which focus on the wider interest of the parties and not just the present dispute. Janeen is keen to continue to work with parties to until a resolution is reached.
Highly motivated with an excellent legal background.  Janeen's natural abilities to resolve disputes successfully more than ameliorates for her present lack of practical mediation experience
Available to work anywhere – Based in Leeds, Janeen's quite happy to travel nationally and internationally for mediation work.