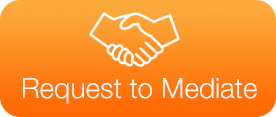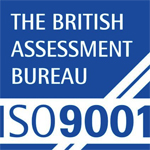 FHC for Mediation is a member of the CMC and is a fully accredited mediator provider

Dr Jason Payne-James
LLM MSc FRCS FRCSEd FFFLM FCSFS Mediator
President  of the Faculty of Forensic and Legal Medicine
Consultant Forensic Physician
Mediator
MEMBERSHIPS
British Association in Forensic Medicine
European Society of Parenteral and Enteral Nutrition British Association of Parenteral & Enteral Nutrition Primary Care Society of Gastroenterology
Royal College of Emergency Medicine (Associate Fellow) Fellow of the Royal Society of Medicine
British Society of Gastroenterology
British Association of Human Identification American Academy of Forensic Sciences Medico-Legal Society
British Academy of Forensic Sciences Society of Authors
Expert Witness Institute (Founding Member)
QUALIFICATIONS AND TRAINING
Bachelor of Medicine, Bachelor of Surgery
University of London – 1980
Fellow of the Royal College of Surgeons of Edinburgh -1985
Fellow of the Royal College of Surgeons of England -1987
EC Certificate of Specialisation – Gastroenterology – 1993
Master of Laws (Cardiff Law School) – 1995
Diploma of Forensic Medicine – 2000
Member of the Faculty of Pre-Hospital Care of the
Royal College of Surgeons of Edinburgh – 1996
Single Joint Expert Training – 1999
Registered with Council for the Registration of
Forensic Practitioners (Number 1802) – 2005-2009
Fellow of the Faculty of Forensic & Legal Medicine (RCP) – 2005
Fellow of the Chartered Society of Forensic Sciences – 2006
Master of Science (University of Ulster) – 2007
CME Certificate – Drug Misuse Harm Reduction (RCGP) – 2009
Certificate: Fundamentals of Medical Ethics
(Norwegian Medical Association) – 2011
Certificate: Doctors Working in Prison: Human Rights
& Ethical Dilemmas (Norwegian Medical Association) – 2011
Fellow of the Australasian College of Legal Medicine – 2012
Fellow of the American College of Legal Medicine
2012 Accredited Mediator (London School of Mediation) – 2012
Specialist in Forensic & Legal Medicine – GMC – 2013
Completed e-lfh training for Medical Examiner – 2013
Completed e-lfh Level 3 Safeguarding Training – 2013
Fellow of the Faculty of Clinical Forensic Medicine
of the Royal College of Pathologists of Australasia – 2016
EMPLOYMENT HISTORY AND POSTS HELD 
Consultant Forensic Physician & Specialist in Forensic & Legal Medicine President –  Faculty of Forensic & Legal Medicine (Royal College of Physicians)  2015-
Honorary Consultant – Emergency Medicine, St Georges Hospital, London 2014-
President – World Police Medical Officers 2011-2014
Extern Examiner – University College, Dublin 2016-
Honorary Clinical Senior Lecturer – Cameron Forensic Medical Sciences, Barts & the London SMD, University of London2007- [Involves teaching and supervising undergraduate and postgraduate students to Masters level, supervising and examining dissertations]
Member of Expert Group for European Commission assisting the European Commission with an in-depth review of medical examination  requirements for trafficked individuals       2014-
Member of Expert Group for European Commission assisting the European Commission with an in-depth review of Council Regulation (EC) No 1236/2005 concerning the trade in certain goods which could be used for capital punishment, torture, or other cruel, inhuman or degrading treatment or punishment [http://europa.eu/rapid/press-release_IP-16-3286_en.htm] – 2012-2013
Member of Council of Canadian Academies Expert Panel on Conducted Energy Devices [http://scienceadvice.ca/en/assessments/completed/cew.aspx] 2012-2013
Examiner for the Society of Apothecaries Diploma in the Forensic & Clinical Aspects of Sexual Assault 2009-12 [Involved creating and developing new diploma]
David Jenkins Chair of  Forensic & Legal Medicine, Faculty of Forensic & Legal Medicine   2008-2009
Honorary Senior Lecturer – Cameron Forensic Medical Sciences, Queen Mary, University of London 2007- [Involves teaching and supervising undergraduate and postgraduate students to Masters level, supervising and examining dissertations]
Vice-President (Forensic Medicine) Faculty of Forensic & Legal Medicine 2006-2010[Involved the management of the Faculty at Board level]
Forensic Medical Examiner – Metropolitan Police Service1990- [Involves clinical and forensic assessment of complainants or suspects of crime]
External Adviser to the National Injuries Database and the National Crime Agency  (formerly the National Policing Improvement Agency) 2004- [Involves the review and interpretation of complex and major crime including rape, and other serious sexual assault, child abuse, restraint injury and death in custody]
Specialist & Lead Assessor – Council for Registration of Forensic Practitioners 2006-2009
[Involved supervising and assessing those working in the forensic setting and reviewing complaints against practitioners] Endoscopist/gastroenterologist, Queensway Surgery, Southend-on- Sea (part-time) 1994-2013
Editor – Journal of Forensic & Legal Medicine 1994- [An international peer-reviewed, widely cited publication]
Editor – Current Medical Literature – Clinical Nutrition – 1992 – 2004
Director – Payne-James Ltd – 2010 –
Director of Forensic Healthcare Services Ltd – 1999 –
Director – Greenwich Medical Media Ltd – 1995 – 2000
Consultant – Baxter Healthcare, Paris, France – 1992 – 2005
Consultant Nestle UK, Croydon – 1992 – 1999
Honorary Senior Research Fellow, Gastroenterology & Nutrition, Central Middlesex Hospital – 1991 – 2003
[Supervisors – Dr David Silk, Dr JJ Misiewixcz]
[Involced establishing, developing and publishing research projects in gastrointestinal physiology, nutrition in laboratory and clinical settings]
Registar – Accident & Emergency Medciaine, Whipps Cross Hospital, London
[Supervisor – Dr Vera Dallos] – 1991
'Radio Doctor' – Steve Allen Programme – LBC 1990 – 1991
Consultant – Viggo Spectramed – 1989 – 1991
Research Fellow – Gastroenterology & Nutrition, Central Middlesex Hospital, London 1986-90 [Supervisors – Dr David Silk, Dr JJ Misiewicz]
Registrar – General Surgery, Vascular Surgery, Thoracic Surgery – Whittington & Royal Free Hospitals, London 1985-86 [Supervisors – Professor John Wylie, Mr Adam Lewis, Mr Lionel Gracey]
Registrar – General Surgery, Orthopaedics, Westminster Hospital, London 1984 [Supervisors – Professor Harold Ellis, Mr David Evans, Mr Paul Aichroth, Mr Brian G Andrews]
Registrar – General Surgery, Southend & Rochford Hospitals, Essex 1983
[Supervisors – Mr Brian Sterry-Ashby, Mr Adam Heath, Mr Ashley Brown]
Senior House Officer – Accident & Emergency, Princess Margaret Hospital, Swindon & Queen Mary Hospital, Roehampton – 1982-83 [Supervisor – Mr Ian Young]
Anatomy Lecturer, London Hospital Medical College        1981-82 [Supervisor – Professor Reay Johnson, Dr Norman Robinson]
House Surgeon & House Physician, The London Hospital & Oldchurch Hospital, Essex 1980 [Supervisors – Dr Andrew Brain. Mr Douglas Eadie] – 1980
AWARDS
Minty Prize for best medicolegal book – 2003 Minty Prize for best medicolegal book – 2005
David Jenkins Chair of  Forensic & Legal Medicine, Faculty of Forensic & Legal Medicine  2008-2009
CLINICAL & RESEARCH EXPERIENCE
I have developed, lead, undertaken and published a wide range of research in a number of areas including forensic and legal medicine, clinical nutrition and gastroenterology since the mid 1980s. My current research interests are predominantly related to healthcare in custody,  complaints against healthcare professionals, restraint, including Taser® and irritant spray, excited delirium, death and harm in custody, and the quality of recording and imaging of injuries.
I have worked with a wide variety of colleagues and have been medical lead for research studies with organisations such as the Metropolitan Police Service and the Independent Police Complaints Commission. Most recently we have been undertaking national Freedom of Information studies on police custodial healthcare services, use of force and use of imaging in the forensic setting. Current proposals include development of management  of epilepsy  guidelines, management of strangulation, and the role of healthcare professionals in police custody deaths.
I have undertaken hundreds of physical examinations of individuals making allegations of previous torture, cruel, inhuman and degrading treatment, in the context of non-recent and more recent complaints. These have been interpreted according to the Manual on the Effective Investigation and Documentation of Torture and Other Cruel, Inhuman or Degrading Treatment or Punishment (the 'Istanbul Protocol'), a subject on which I have taught in lectures and workshops in the UK and abroad. I am currently co-editing a book 'Monitoring Detainees' which explores many of these issues which should be published in 2017. I have provided evidence to the Baha Mousa and the Al-Sweady Public Inquiries.
I work in part overseas and have given live evidence in a variety of jurisdictions and courts including Kenya, Ireland, Scotland, Spain,  Channel Islands,  Gibraltar and the Turks and Caicos Islands.
CONTINUING PROFESSIONAL DEVELOPMENT
Examples include: Editorship of the Journal of Forensic & Legal Medicine; Vice-President of the Faculty of Forensic & Legal Medicine until 2010; attendance at every Faculty annual meeting since 2006; attendance at every American Academy of Forensic Sciences since 2004. Level 3 Safeguarding training. Medical Examiner training. ILS Training. Equality and diversity training. I am regularly Appraised.  Civil Mediation Council Annual Meetings and independent update mediation events.
CONFERENCES ATTENDED                           
See above
AUDIT
Have developed and organised 3 monthly audit meetings with other forensic physicians reviewing cases and published papers. Successfully run since 2012. Research into healthcare issues in police custody, incapacitant sprays, and provision of healthcare services. Each result in changes to service to reduce risk.
TEACHING & TRAINING EXPERIENCE
Wide experience in teaching to undergraduate and postgraduate students to MSc levels. Supervisor of MSc d dissertations. Examiner for University of London Masters candidates and former Examiner at the Society of Apothecaries, for the Diploma of Forensic & Clinical Aspects of Sexual Assault.
Lecture and teachers to multiprofessional groups including other healthcare professionals, police and others. Extern Examiner for University College, Dublin.
MANAGEMENT & EXPERIENCE
Have established and directed two companies (Forensic Healthcare Services Ltd and formerly Greenwich Medical Media Ltd).  Was on the Steering Group that established and set up the Faculty of Forensic & Legal Medicine, closely involved in the initial funding bid and writing the business plan. Director of Forensic Healthcare Services Ltd.
MEDIATION
As  a result of my extensive expert witness practice embracing a huge range of complaints concerning clinical negligence and personal injury in a variety of settings and my involvement with bodies such as the NHS,  the GMC, the MPTS, coroners,  the PPO and  IPCC, I recognized the absolute need for alternative means of dispute resolution.  I thus trained as Mediator with the London School of Mediation in 2012.  This enabled me to identify the need for sector -specific mediation (whilst recognizing its universal application) and in particular the need to focus on clinical negligence and personal injury. My mediation training and experience was with a wide variety of leading mediators including Maria Arpa,  Jonathan Arkush and Stephen Ruttle.  I regularly attend CPD events and the Civil Mediation Council Annual Conference and meetings to maintain my skills and competence.
For the last two and a half years my focus has had to be on my role as President of the Faculty of Forensic & Legal Medicine for which I am responsible for all strategy, management and administration of the Faculty.  Mediating has been on hold during this intensive period but from May 2016 I will be returning to mediation.
PROCEDURES
I have examined over 60,000 patients within the police, prison and other detention settings. I have undertaken over 2000 expert medical reports at the request of assorted bodies such defence lawyers, police, Crown Prosecution Service, Independent Police Complaints Commission, coroners and the Prison & Probation Ombudsman. Until 2014 I had an active upper gastrointestinal endoscopy practice undertaking > 500 procedures per annum.
ADDITIONAL ACTIVITIES
Presenter – Channel 5 series – Autopsy 2015- Member – expert group for  Council of Europe Convention on Action against Trafficking
Member – expert group for  Council of Europe Convention on Action against Trafficking in Human Being – 2014 –
Member – government advice committee on less-lethal weapons – 2012-
Member – EU Expert Committee reviewing movement of goods used in torture and death penalty 2012 –
Member – Council of Canadian Academies Expert Panel on Conducted Energy Devices 2012-13
UK Representative – Workshop on Exited Delirium Syndrome (US National Institute of Justice/Department of Defence) 2009 –
UK Representative – Less Lethal Incident Monitoring Review Panel (US National Institute of Justice/Department of Defence) 2010 –
Member – Practitioner & Stakeholder Group – Independent Advisory – Panel on Deaths in Custody 2010 –
Member – Forensic Experts Group International Rehabilitation Council for Torture Victims 2010 –
Panel on Deaths in Custody 2010 –
Member – Forensic Experts Group International Rehabilitation Council for Torture Victims 2009 –
Examiner – Society of Apothecaries – Diploma in the Clinical & Forensic Aspects of Sexual Assault
CPD Working Group – Forensic Science Society 2009 –
Forensic Human ID Course 2009 –
Examiner for MSc Forensic Medicine – Barts & the London School of Medicine & Dentistry2008
Board Member of Faculty of Forensic & Legal Medicine  2006-
(Member of Education Committee, Member of Academic Committee, Member of Recertification Committee)
Association of Chief Police Officers/Royal College of Psychiatrists LiaisonCommittee 2006-09
Member of AFP Steering Group for the Faculty of Forensic & Legal Medicine 2003 – 2006
Member of Commissioner's Advisory Panel – Metropolitan Police Service 2003 – 2008
Lead Assessor for the Council for the Registration of Forensic Practitioners 2006 – 2008
UK Delegate for the European Council of Legal Medicine 2004 –
BMA Forensic Medicine Committee 2003 – 2004
Reviewer for ESPEN Congress Abstracts 1990 –
Medical Writers Group Committee – Society of Authors 2000-2004 & 2008
Editorial Board of the Internet Journal of Forensic Medicine & Toxicology 2000-
Medical adviser – Custody Nurse Gold Group – Metropolitan Police Service
BAPEN Working Party for Guidelines in Enteral Nutrition 1996-9
Medical Advisory Board – 1st National HomeCare Symposium 1999
Medical adviser to patient group – PINNT 1990-1997
Honorary Editor of LITRE Magazine 1990-1997
Judging Panel IVCA and BMA Video and Film Awards
Medical advisor to television production companies
Examples of Consultations and Advice in Reports & Inquiries
Member of international panel report – Special Panel Review of Excited Delirium – 2012
Expert Witness to the Baha Mousa Public Inquiry 2010 (http://www.bahamousainquiry.org/linkedfiles/baha_mousa/module_4/expert_witnesses/jpj/miv00 8902.pdf )
Home Office Scientific Development Branch. Ebling D, Thomas G. Review of life signs monitoring in custody cells: the cell occupancy monitoring system produced by COSATT, 2008 (http://www.learningthelessons.org.uk/life_signs_monitoring_cells_review.pdf )
Standards on Use of Section 136 of the Mental Health Act 1983 (amended 2007). Version for England only. Report of a multi-agency group led by the Royal College of Psychiatrists ( http://www.rcpsych.ac.uk/files/pdfversion/CR149.pdf )
Clinical Review in Report by the Prison Ombudsman for Northern Ireland into the circumstances surrounding the death of David Michael Kincaid in Magilligan Prison on 25th September 2007
DOMILL/ACPO Medical Management of Taser Guidance – 2008
I have co-authored guidelines Head Injury Advice Leaflet for custody officers, gaolers & detention officers; Recommendations: Safe and Secure Administration of Medication in Police Custody; Irritant Spray; Choking; and Taser, for the Faculty of Forensic & Legal Medicine.
Areas of Work
My work embraces four main areas drawing on my medical, legal, forensic and clinical/research/education/writing backgrounds – legal and clinical forensic aspects of medicine; clinical nutrition; gastroenterology; author/writer/lecturer.
Forensic & Medicolegal
I currently one of only two General Medical Council recognised specialists in forensic & legal medicine in the UK. I am a forensic physician and was a Senior Forensic Medical Examiner to the Metropolitan Police Service and City of London Police between 1990-2008. I remain active as a forensic physician with the Metropolitan Police Service and as a consultant to assorted bodies. In this role I have been responsible for the general medical care and forensic assessment of adult and child detainees in police custody, which included suspects of crime and the assessment of restraint and use if force injuries such as those from police batons, handcuffs, irritant sprays, Tasers and Excited Delirium Syndrome. I see adult and child complainants of crime. I undertake the medical care and forensic assessment of complainants of crime and those detained under terrorist legislation. This work had elements of both primary care, mental health and forensic assessment. I have assessed many adult and child victims of alleged torture and am familiar with and teach on aspects of the Istanbul and Minnesota Protocols. I undertook the course in Forensic Human Identification in May 2009.
Clinical forensic medicine requires knowledge within the areas of alcohol and drug misuse, mental health law, assault and injury (including assessment, diagnosis, treatment and prognosis), pathology of injury, occupational health, child abuse and sexual assault. I am instructed and appear in court regularly as an expert witness for prosecution or defence in most of these areas. I have been involved in reviews of a number of cases of death in police and prison custody for (amongst others), the IPCC, the Prison & Probation Ombudsman, & the Prison Ombudsman of Northern Ireland. Such work may involve physical examination, photographic examination, review of evidence (eg video, DVD, CD ROM) and production of full reports incorporating such material. I am external Consultant to the National Injuries Database and the Serious Organised Crime Agency. I will go out to police forces around the UK to provide advice and consult with investigating officers. I appear regularly in court at all levels – from magistrates court to the Court of Appeal. I appear in courts across England, Wales and Scotland. I was Lead & Specialist Assessor for the Council for the Registration of Forensic Practitioners until its dissolution in March 2009.
I have been closely involved in research that has studied mental health, alcohol misuse, drug misuse, mental health, HIV prevalence, violence and treatment of individuals in police custody – including near misses and deaths in custody (with the Independent Police Complaints Commission), police assault and restraint injuries. I am currently medical lead on developing collaborative projects on the effects of incapacitant sprays and Taser. I submit research work to relevant meetings nationally and around the world. I frequently work, teach and educate doctors, healthcare personnel and others on a worldwide basis. I have been responsible at various times for the medical training in deaths and care in custody to all new custody officers working within the Metropolitan Police Service and continue to teach on aspects of healthcare of detainees.
I have a specific interest in near-misses and deaths in custody and have reviewed, from a medical point of view, over 60 deaths in police or prison custody and numerous near-miss incidents. Reviews have been on behalf of a number of agencies including the IPCC, PPO, coroners, police forces and families.
I was closely involved in the establishment and development of the Faculty of Forensic & Legal Medicine of the Royal College of Physicians. I was elected to serve as the first Vice-President (Forensic Medicine). I have been President since May 2015.
I was elected as President of the World Police Medical Officers in 2011 until 2014.
I obtained Home Office funding to establish a Cochrane Collaboration Review Group in Forensic Medicine.
Clinical Nutrition
I was Nutrition Team Leader at the Central Middlesex Hospital between 1986 and 1990 where I developed my clinical and research interests in all aspects of clinical nutrition. I have undertaken research in substrates, delivery and metabolism of enteral and parenteral nutrition. I have been involved in teaching and education at national and international level in parenteral, enteral and home nutrition. I have published widely in these fields and am working on the third edition of the book of which I am lead editor – 'Artificial Nutrition Support in Clinical Practice' and the small handbook 'Key Facts in Clinical Nutrition'. I was founder and co-editor of the secondary reference journal – Current Medical Literature – Clinical Nutrition.
I was previously external medical consultant to Baxter Healthcare (and also Nestle UK and Viggo Spectramed). My responsibilities have included staff education/training, production of clinical expert reports, regulatory process, assessment of research projects, strategic advice and medical advice. My role has involved teaching, education to both company personnel and to healthcare professionals in Europe, America and Asia. I still have particular interests in raising awareness of the need for nutrition support and delivery of such therapies.
Gastroenterology
I was an endoscopist/gastroenterologist to Queensway Surgery – a general practice in Southend- on-Sea in Essex from 1992-2014. I have undertaken diagnostic endoscopy and gastroenterology consultations. I spent 4 years full time as a clinical Research Fellow at the Department of Gastroenterology and Nutrition at the Central Middlesex Hospital between 1986 and 1990. I hold the EC Specialist Certificate in Gastroenterology.
Other
I was founding director of Greenwich Medical Media Ltd, a publishing company specialising in medical and healthcare subjects. GMM published books and journals for a wide variety of audiences including lay individuals. The company was sold to Cambridge University Press in 2003.
With others I established a company – Forensic Healthcare Services Ltd (www.forensic- healthcare.com) – a company providing expert witnesses for the criminal and civil systems and other bodies, and which can provide training in these areas. This company, (Managing Director – Judy Payne-James) is also a source of accredited mediators.
Techniques & devices
Palliation of Malignant Dysphagia
This is a technique described by myself and colleagues for the palliation of malignant dysphagia secondary to neoplasms of the stomach and oesophagus (Ethanol-induced Tumour Necrosis – ETN). It is of particular use in patients with inoperable and/or irresectable tumours and those patients with tumour recurrence at anastomosis following surgery, and is appears to be as good as laser palliation.
Grasping Forceps
I designed and developed endoscopic forceps for tube and foreign body manipulation which are in commercial production (CMH Graspers – Georg Pauldrach).
Post-operative Gastric Aspiration/Feeding Tube
I designed and developed a double-lumen post-operative tube which allows simultaneous gastric aspiration and intraduodenal/jejunal administration of feed. (Corpak USA).
Percutaneous endoscopic gastrostomy/jejunostomy tube
In conjunction with clinicians in the USA I developed a jejunostomy conversion of a PEG (Bower PEJ – Corpak USA)
ForensiGraph® & ForensiBag® & OOHBag®
I have developed a range of colour scales for use in the forensic setting to allow size and colour comparison. The ForensiGraph is now widely used in forensic settings. With Cathy Cooke I have developed a single-use bag for the administration of single medication doses in secure settings and for out of hours services.
Writing
I have extensive experience in the production of medical scientific papers for peer-reviewed journals, meeting reports, journal editing, book editing, chapter and book authorship and industrial report writing for statutory bodies, professionals and for lay persons (see Publications for further details).
Videos
I have written, co-written, produced and/or directed a number of videos on medical themes: Percutaneous Endoscopic Gastrostomy (for E Merck)
Palliation of Malignant Dysphagia by Ethanol-induced Tumour Necrosis Enteral Nutrition (for Clintec Nutrition)
Parenteral Nutrition (for Clintec Nutrition)
Enteral Feeding Tubes: pernasal insertion and care (for E Merck) Risk Management in Intravenous Therapy (for Viggo-Spectramed)
Putting Parenteral Nutrition into Practice (for Clintec Nutrition) (BMA 1997 Certificate of Educational Merit)
Nutritional Assessment (for Clintec Nutrition)