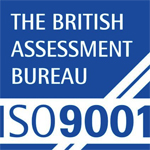 FHC for Mediation is a member of the CMC and is a fully accredited mediator provider

Alan Conroy
LRCP MRCS Cert FPA DRCOG DCH JCPTVTS MRGGP DFFP
DCBPsych MRCPsych DCrim JS LLM MMFLM MFMLM
Barrister at Law
Adjudicator & Mediator
Alan Conroy CV, Barrister and Mediator.PDF
PROFESSIONAL STATUS
• Barrister at Law
• Adjudicator
• Mediator
• Member of the Chartered Trading Standards Institute
EDUCATION AND QUALIFICATIONS
2016 Accredited Mediators Course, London School of Mediation
2010 Advanced Professional Certificate in Investigative Skills
2000-2002 Bar Vocational Course (Post-Graduate Diploma in Professional Legal Skills)
Inns of Court School of Law – Very Competent
1998-2000 Common Professional Examination in Law
London Guildhall University – With Commendation
1993-1994 MBA
University of Westminster (exempt from Year 1)
1993 Diploma in Marketing
Private study
1990-1992 Diploma in Management Studies
Polytechnic of Central London — With Distinction
APPOINTMENTS
2010-present Barrister –
Direct Access qualified. Independent Practitioner and Door
Tenant at Maidstone Chambers.
Specialist in a wide range of consumer protection solutions including self
regulation, codes of practice and ADR.
A mixed civil, criminal and regulatory practice including prosecuting for the
Department of Work & Pensions, SERCO, Kent, Medway, Chelmsford,
Southend and Rochford Councils.. General criminal defence work. Spent an
8 month period at the General Dental Council initially in the Corporate Legal
Services team with DPA and FoT prominent in the workload. Acted for
numerous local authorities in civil enforcement of consumer protection
matters and for Medway Council while seconded from Chambers between
November 2011 and September 2014 for an average of 3.5 days a week
taking the hill range of civil and criminal local authority work including
Planning, Food Hygiene, Environment, Fraud, Education, Licensing,
Injunctions, Possession and a range of policy related matters providing
direct support to enforcement teams in those areas. Became very familiar
with the Constitution, Schemes of Delegation and Committee work.
Author of Chapter 2 in Trading Standards Law & Practice 2011 and the
elements covering Part 8 of the Enterprise Act 2002 ("Part 8") of the 2013
edition and a number of articles on consumer law and other local authority
areas of interest in Local Government Lawyer. Write and circulate a Practical
Guide to Part 8. Currently up-dating that Guide to take account of the
changes to Part 8 brought about by the Consumer Rights Act 2015. Manage
2 closed 'Linkedin' sites for Enforcers and in-house legal advisers to share
best practice and news in both Consumer Protection and Housing. Regularly
asked to provide training on consumer protection enforcement, investigative
practice and court room skills. Workplace and private mediation.
Adjudicator to the National Estate Agency Team of Powys County Council
since 01 April 2016 (part-time). Currently exploring further policy and ADR
issues to provide a regime suited to modern business models.
ADR Official with CEDR for aviation disputes since September 2016 (parttime).
1989-2010 Office of Fair Trading
2001-2010 Consumer side: Responsible for case support, training and liaison for the
Trading Standards Service. The team went through various changes over
the period but the core of it was legal advice and training focusing on
injunctive remedies for breaches of consumer protection legislation. In
addition to that there was a strong policy element due to the relationship
issues between the OFT and their main stakeholders.
A key element was to bring together the 200+ enforcers with concurrent
powers to ensure that a consistent approach is maintained across the UK.
This involved a range of activities including responsibility for the Consumer
Regulations Website which was the main medium for managing the statutory
obligations on enforcers to consult with the OFT. Further work in that area
was to focus on encouraging enforcers to work across their own boundaries
to provide local mutual support.
1994-2001 Competition side: Cartel investigator firstly under the Restrictive Trades
Practices Acts and latterly the Competition Act 1998.
1991-1994 Administration Branch: Specialising in special projects and market testing
1989-1991 Competition side: Investigations into abuse of market dominance mainly in
the public transport sector
1971-1989 A mixture of roles as both a Buyer in the Pharmaceutical industry and
marketing officer in a national charity.
Territorial Army
1986-2000 Royal Engineers
33 Engineer Regiment (EOD) and 101 Engineer Regiment (EOD)(V)
Awarded Territorial Decoration in 1996 and left active TA service in the rank
of Captain.
1978-1986 Royal Military Police
253 Provost Coy RIvIP(V)
1972-1974 Royal Electrical & Mechanical Engineers (V)