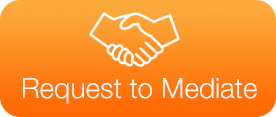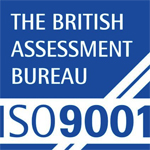 FHC for Mediation is a member of the CMC and is a fully accredited mediator provider

Alan Conroy
Barrister-at-Law, MBA, MCIArb
Adjudicator, Arbitrator, Barrister & Mediator
Alan Conroy CV, Barrister and Mediator.PDF
 GENERAL INFORMATION:
An investigative lawyer with an original grounding in consumer protection matters with subsequent periods as a prosecutor in a Unitary Local Authority and a Fitness to Practice lawyer in a Health Regulator Alan is now mainly concerned with Fitness to Practice and Redress Adjudications. He has an earlier background as an investigator which complements his legal training to readily identify the key issues in any case. He has a strong commitment to protection of the public, fairness and transparency.
PROFESSIONAL QUALIFICATIONS AND AFFILIATIONS:
Member Chartered Institute of Arbitration (by examination)
Member of the Chartered Trading Standards Institute
Accredited Mediator (not family)
Barrister-at-Law
Adjudicator (Fitness to Practice) for the National Trading Standards Estate Agency Team
Adjudicator (Redress) for CEDR on both Aviation and RICS Panels

ACADEMIC QUALIFICATIONS:
2010                           Bond Solon Advanced Professional Certificate in Investigative Practice
2002                           Post-Graduate Diploma in Professional Legal Skills (Very Competent)
2000                           Post-Graduate Diploma in Law (with Commendation)
1994                           MBA
1993                           Diploma in Marketing
1992                           Diploma in Management Studies (with Distinction)
CAREER HISTORY:
2010 – Present         Private Practice
1989 – 2010               Office of Fair Trading
2010 – 2011              Mixed Prosecution and Defence case load.
2011 – 2014              Prosecutor at Medway Council
2014 – 2015              Fitness to Practice lawyer at GDC
2015 – Present         Increasing ADR case load while maintaining his consumer protection practice
OTHER EXPERIENCE:
Investigations with an emphasis on internal public sector enquiries. His work at the OFT was, for the final 9 years, exclusively concerned with consumer protection matters and he has a deep understanding of both the legal and enforcement environment in this area.
STYLE OF WORKING:
The depth and breadth of his experience allows him to adopt precisely the right mix of legal and equitable considerations for each case. His preference is to assist parties to clearly identify their issues before any face to face engagement saving both time and resources. The expert has been commended for the clarity, fairness and accessibility of both his oral and written submissions and reports. He travels across the UK and is gradually increasing his scope to include the Republic of Ireland but is willing to offer services further afield.