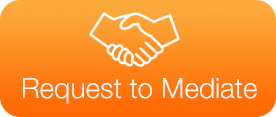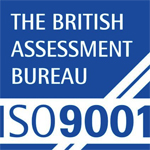 FHC for Mediation is a member of the CMC and is a fully accredited mediator provider

Peter Causton
Civil and Commercial Mediator
International Online Mediator (ADR Group)
Barrister
Solicitor
                                                      Deputy District Judge
Mr Peter Causton's CV, Judge, Barrister and Mediator.PDF
ProMediate (UK) Limited – Peter Causton
Peter is a highly experienced commercial and workplace employment mediator who has conducted many successful mediations in a wide variety of cases, including costs. He has a good knowledge of litigation procedure and costs as a litigation solicitor, barrister and Deputy District Judge and has dealt with costs as head of Civil and Employment litigation at Southerns Solicitors
Peter was on the Civil Justice Council Guideline Hourly rates costs committee making recommendations to the Master of the Rolls as to solicitors' costs nationwide.
Peter is on the Court of Appeal Panel and runs the HMCTS Manchester Mediation Pilot as well as being on the Council of the Law Society as national litigation representative.
Peter set up ProMediate, a mediation service provider. ProMediate provides mediation for business to business disputes, commercial/insurance litigation as well as workplace mediation.
Mediation Experience:
Clinical Negligence/Personal Injury
Costs disputes
Commercial Litigation
Data Protection and GDPR
Workplace and Employment mediation
Sports contractual disputes
Property Damage and building/construction disputes
Professional Negligence – solicitors, barristers, surveyors, accountants, IFAs
Breach of Contract
Defamation
Public Sector contracts
Recruitment contracts
IT disputes
Insurance coverage disputes
Property Litigation including boundary disputes and landlord and tenant
Wills and contentious probate
Shareholder and family business disputes
Consumer and home improvements and disputes with builders
Conducted over 100 mediations ranging from 1 hour telephone mediations, online to full day.
Other Experience:
Set up the Greater Manchester Chamber of Commerce Dispute Management Service in 2016 to deal with business to business, business to consumer and workplace disputes
Set up the Manchester Civil Justice Centre Mediation Pilot September 2017
Board Member of the Civil Mediation Council Limited 2015 to January 2018
Member of the Professional Negligence Lawyers' Association
Chief Assessor of Law Society Civil Mediation Accreditation Scheme to 2017
Deputy District Judge, with experience of personal injury claims and assessing damages 2010 to date
Member of the Law Society of England & Wales Civil Justice Committee for 9 years – 2017
Member of the Civil Justice Council Costs Committee having reported to the Master of the Rolls on Guideline Hourly rates 2015
Member of the Editorial Board of the Jackson ADR Handbook distributed to all Civil Courts.
Treasurer and Founder of the United Kingdom Association of Part Time Judges
Co-Author of A Practical Guide to Alternative Dispute Resolution in Personal Injury Claims:  Getting the most out of ADR Post Jackson – published by PI Brief Update Law Journal.
Head of Forum of Insurance Lawyers ADR Sector Focus Group 2015-16.
Member of Court of Appeal Mediation Panel
Law Society Council Member – Civil Litigation
Accolades/Feedback
Mediator of the Year – Highly Commended – National Mediation Awards 2018
"My client was very happy and is now a convert to mediation."  "Nothing beats a professional and personal approach."  "You conducted yourself with the greatest respect." "The clients were delighted with the result."  "I was impressed with the way you handled the negotiations." "The matter was done and dusted by 3pm which must be a record in a full day's mediation! Can I just say thank you for your assistance with the settlement"
"I just wanted to convey my client's thanks for your patience and perseverance in bringing about a settlement last week. I thought that your style of mediating was perfectly suited to the dispute"
"He was very good, he made my clients feel at ease which was important as they are not business people and had not previously been involved in litigation or mediation.  He kept the parties apart which was unusual but entirely appropriate in this case.
His fees were reasonable compared with other mediation providers.  I would certainly recommend him."
"I would recommend Peter for employment disputes following his attendance at our office to resolve a long running disagreement between two of our long standing employees."
"I think that the mediator performed well. I think that he did a good job at helping our client to further understand the risks associated with litigation and to help him appreciate the benefits of reaching a settlement. He was also good at helping our client to understand the other party's case.
I think that had the mediation continued for a longer period then perhaps a settlement would have been reached on the day.
In any event, following the mediation, the continuing discussions, aided by Mr Causton, have resulted in settlement being achieved."
"Thanks for your work on the above mediation. The clients were very impressed and gave great feedback."
Professional Experience
 Deputy District Judge        Her Majesty's Courts and Tribunals Service
Sitting as a deputy district judge in the County Court at various Courts on the Northern Circuit.  Dealing with a wide range of claims including personal injury claims and small claims breach of contract disputes.
Career Details:                  
Magdalene College Cambridge – 1989-1992 – MA English Literature
XXIV Old Buildings Lincolns Inn – 1995–1996 – Pupil Barrister
Pinsent Masons – 1996–2002 – Insurance Litigation team.
Qualified as a solicitor- 1997
Lee Crowder (then Cobbetts) – 2002–2004 – Commercial Litigation solicitor
Browne Jacobson LLP – 2004–2008 –  Financial and Professional Risks Department – Associate.  Defending professionals from negligence claims, including IT consultants, solicitors and surveyors.
Hill Dickinson LLP -2009 – 2012 – Professional and Financial Risks Department – Associate.
Trained as a mediator – 2009
BLM LLP  – 2012 – 2016 – Solicitor – Professional Indemnity department
Waterside Legal LLP – Senior Solicitor 2016 – 2017
Kearns Solicitors – Court Agency hearings and Mediation Panel – 2017 to date
LPC Law – Solicitor Advocate – 2017 to date
Southerns Solicitors-Head of Commercial Litigation and Employment Department – 2017 to date
Whitestone Chambers – Barrister – 2018 to date.