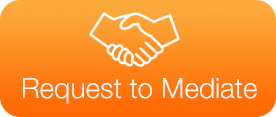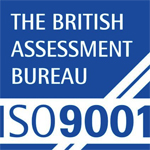 FHC for Mediation is a member of the CMC and is a fully accredited mediator provider

Jonathan Fingerhut
Managing Partner at Strategic Marketing for Schools
Accredited Mediator
Mr Jonathan Fingerhut's CV, Mediator.PDF
Jonathan has a well rounded business track record spanning over 30 years on both the client and consultancy sides.
He now focuses on pragmatic business development/marketing solutions for small and medium size enterprises particularly the schools market.
Jonathan is an accredited professional mediator for civil, commercial and SEN disputes. He uses a psychological focus to deliver effective resolutions.
His expertise in business and marketing has been brought to bear in a wide range of industries, markets and public/voluntary sectors, learning through experience and a few mistakes. The work he does has been described as 'corporate therapy', employing an eclectic mix of techniques.
CORE SKILLS
Mediation
Mentoring at senior management and board level
Marketing strategy, planning and implementation – on and off line
New business development programmes
Strategic business development and organisational structure
Communication strategies – internal and external
Stakeholder audits to understand and inform future strategy & planning
Developing marketing strategies and marketing plans and then implementing them
Effective leveraging of full range of marketing tools – both on and off line
Branding
Commercial and Employment Mediation
Facilitation of strategic meetings – Senior Management Teams, CEOs/Directors,
Boards of Governors and Trustees
Jonathan is down to earth and pragmatic with attention to detail. Applying common sense, creativity and extensive experience to add value and make a positive difference to his clients – with passion, commitment, empathy, a sense of perspective and humour (although his children dispute the latter!).
PROFESSIONAL EXPERIENCE
Dec 2004 – present  – Managing Partner, Strategic Marketing for Schools
Strategic Marketing for Schools is a dedicated resource focussed on maximising student recruitment in every type of school. We offer a complete range of marketing services – strategic and practical – which is flexible to support your school in this ever more competitive educational market place.
Proven, practical, common sense help that works – without the theory or jargon
Effective student recruitment processes
Marketing strategies and plans plus overseeing their implementation on behalf of schools
Stakeholder research audits: with staff, parents, students, feeder schools, local authorities, etc.
Developing strategies for the effective use of all the marketing tools – both on-line and off-line – advising which are most appropriate and effective for your school and its challenges/needs.
Improving relationships with all key stakeholders
How to resource marketing within a school in a cost effective way
Bespoke student recruitment marketing workshops and training
One of the biggest challenges for schools is finding the time and resources to implement marketing plans. This is why a key element of our services is to help make the marketing happen…
Strategic Marketing for Schools is a trusted network of experienced marketing professionals headed by Jonathan Fingerhut who was the founding chair of one of the first parent promoted schools (the forerunner to Free Schools), JCoSS, a £50 million voluntary aided faith secondary school which opened its doors in September 2010.
Proven approach means that you only pay for the expertise and services you really need.
Jan 1998 – Present  – Partner, Fingerhut Consulting & Mediation
Specialist business/marketing advisor and mediator to broad range of organisations across a range of market sectors including independent and special schools, academies, charities, third sector, financial services, film, IT, marketing, legal and accountancy practices, property, retail.
Clients include: numerous state, independent and special schools; Free Schools and Academies; national charities and third sector organisations.
Nov 1984 – Dec 1997 – Managing Driector, Fingeerhut Associates
Building up and running a highly successful independent marketing and communications consultancy.
Clients included: Barclays Financial Services, Kellogg's, Sony, Esso, Roche Consumer Health, Nintendo, Zyma, Novartis, Royal Mail, Tesco, Time Life.
Apr 1983-Nov 1984 – Managing Director, G.T. Promotions Europe
Running a sales promotion agency with a range of clients including Readers Digest, SupaSnaps, The Post Office and Kellogg's.
Apr 1982-Apr 1983 – Account Manager, Triangle Communications
Responsible for the complete sales promotion activities of Golden Wonder, Cadbury Confectionery and Cadbury Typhoo.
Jab 1980-Apr 1982 – Brand Manager, Eden Vale/Express Dairies
Responsible for marketing Eden Vale product ranges (including Ski yoghurt) and developing/implementing market research programmes.
Sep 1977-Dec 1979 – Sales/National Accounts Management, EMI Records
Graduate salesman. Promoted to National Accounts Manager handling W H Smiths, Virgin and HMV. Promoted to Sales and Marketing Co-ordinator.
MEDIATION EXPERIENCE
Over 20 sole and co-mediations with an approximate dispute settlement value of £285,000.
ACADEMIC, BUSINESS AND COMMUNITY INVOLVEMENT 
University – The London School of Economics
Investors in People – successful IIP accreditation process
Lecturer – in business, marketing and client loyalty in U.K. and Europe
Commentator – on marketing and education – TV, radio, press and web
Training & Development – numerous business and HR courses
Mediator – trained at School of Psychotherapy & Counselling Psychology
Department for Education – engaging with the DfE at ministerial and senior official level advising on SEN and adoption issues as well as mediation services in the Children & Families Act 2014 (member of the Ministerial Advisory Group)
Community – Executive Board Member of 'Society of Stars', a celebrity charity for children with cerebral palsy
Chair/Trustee – of a charity that developed and opened a £50 million parent promoted voluntary aided faith secondary school
Trustee of TALKINGWORKS, a charity that offers conflict resolution/mediation training to schools
Former Chair/Trustee – Primary School PTA