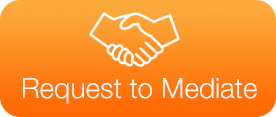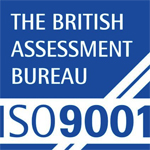 FHC for Mediation is a member of the CMC and is a fully accredited mediator provider
Fiona Smith
Mediator
Barrister
Fiona Smith's CV, Veterinary Surgeon, Barrister & Mediator.PDF
EXPERIENCE
During the late 1980's and 1990's, built on initial experience of resolving disputes relating to staffing and employment issues and client complaints in veterinary practice.
Over a period of 10 years successfully resolved product related disputes between professional Veterinary Surgeons and their farming clients on behalf of a multinational pharmaceutical company both nationally within the UK and internationally. These disputes were at a rate of one per month during peak activity over a six year period and at a rate of six to eight per year during the remaining period. Achieved successful resolution in all cases. The value of the disputes varied according to the product concerned and individual cases were of the order of £2,000 to £3,000 although the cumulative effect to the company concerned was a great deal more than the sum of the individual claims.
During the next decade, underwent legal training and was called to the Bar in 2007.
Subsequently, trained as a mediator with The Academy of Experts in London.
Recent experience has been within the Public Sector where she has mediated disputes between companies contracted to provide professional services and Government Agencies.
A mature professional with 35 years post qualification experience of resolving disputes. Her initial training as a Veterinary Surgeon gives her sound foundations in both medical and surgical issues and a proven ability to deal effectively with people. Her legal training as a Barrister ensures an understanding of the legal issues relating to disputes. She has held office in professional organisations, worked as a Company Director in the private sector, held statutory posts and worked within the public sector.
Works as a mediator alongside Peter Merson and Bryan Hallows as a member of The Veterinary Mediation Association.
APPOINTMENTS
May 2015-Present                   Field Team Leader, APHA
Oct 2014-Present                    Regional Veterinary Lead (Temp), APHA
Jul 2008-Feb 2014                  Veterinary Team Leader, AHVLA
May 1999-Apr 2000                 Company Secretary, Skil UK
Mar 1987-May 1997                Technical Services Manager UK, Upjohn Animal Health
Oct 1981-Mar 1987                 Clinical Director, Abbeywood Veterinary Surgery
Education
The University of Glasgow
Barrister of Lincoln's Inn
Comely Park, Falkirk
Craigholme School, Glasgow