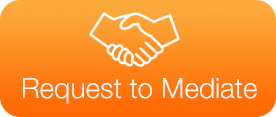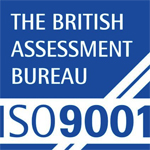 FHC for Mediation is a member of the CMC and is a fully accredited mediator provider

Emma Tallini
 BVSc (Hons) GPCert SAS MRCVS
Veterinary Surgeon
Mediator
Emma Tallini CV, Mediator and Veterinary Surgeon.PDF
PROFESSIONAL EXPERIENCE
Following university Emma worked in a mixed practice for a year followed by a year locuming in New Zealand. On Emma's return she spent a further 18 months in mixed practice before taking up a small animal only position in Newbury in order to further develop her interest in surgery. Emma is currently working at the a busy hospital practice in Hungerford where she focuses particularly on imaging and soft tissue surgery.
September 2002 – August 2003:   Calweton Veterinary Group, Callington, Cornwall
December 2003 – April 2004:         SPCA, Wellington, New Zealand
January – February 2004:              Rotorua Vet Club, Rotorua, New Zealand
March – July 2004:                          All Vet Services, Wellington, New Zealand
December 2004:                              Locum work
Jan 2005 – July 2006:                    Belmont House Vets, Pewsey, Wiltshire
 July 2006 – August 2015:             Donnington Grove, Newbury, Berkshire
September 2015- Present:            The Veterinary Hospital, Hungerford
QUALIFICATIONS AND ACHIEVEMENTS
2016                   Regents University Accredited Mediator
2008                   GP Cert (SAS) ESVPS
2002                   BVSc with distinction
Member of Royal College of Veterinary Surgeons
2001                   Finalist in Vet Student of the Year Award
1996                   A-levels in Maths, Chemistry and Biology (all at grade A)
1994                  10 GCSEs (3A*s, 6As, 1B)
EDUCATION
1986 – 1994                                   Dunottar School, Reigate
1994 – 1996                                   Bath High School, Bath
1997 – 2002                                   University of Bristol
CONTINUES PROFESSIONAL DEVELOPMENT
Emma has completed a 2 year modular course in small animal surgery with Improve International and gained her GP Cert (SAS). Whilst completing this she saw practice at Anderson Moores Veterinary Referrals 2 days each month, where she was able to scrub in on more advanced procedures such as thoracic and spinal surgery. This increased Emma's breadth of knowledge and understanding in this field, whilst allowing her to experience a wider range of surgeries than those seen in first opinion practice. Emma has also completed a wide range of clinical courses in medicine, imaging and cardiology.
In her job as a vet she was frequently called upon to resolve disputes and complaints and Emma discovered she had an aptitude for this. Emma decided to move out of clinical practice and further develop her skills in this field. To this end, she has completed her Regents University Accredited Mediator course. Following on from this Emma has attended a course on veterinary communication which consolidated her previous mediation experience and allowed her to apply her skills to the veterinary field.
CAREER PLAN
Emma enjoys all aspects of veterinary work and has enjoyed the varied workload general practice offers however she is now looking to branch into non clinical work. Emma has a specific interest in veterinary legal work and mediation. Having qualified as an accredited mediator she plans to further develop her skills in alternative dispute resolution. Emma is keen to work in both veterinary and medical fields.
INTERESTS
Emma has two sons aged 6 and 3, and a 2 year old daughter, Emma says they are all great fun and they make her very proud. Emma enjoys all aspects of art and has a particular interest in life sculpture and portraiture. Her other interests include running and walking with her dog.
SKILLS
Emma is an excellent communicator and has good inter-personal skills. Emma has good written and analytic skills and enjoys rising to a new challenge. Emma is IT competent and familiar with most frequently used software packages. Emma can touch type and is comfortable using all modern communication techniques.