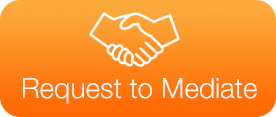 FHC for Mediation is a member of the CMC and is a fully accredited mediator provider

Micheal Vloeberghs
MD PhD
Consultant Paediatric Neurosurgeon
Accredited Mediator (LSM)
Professor Michael Vloeberghs' CV, Paediatric Neurosurgeon and Mediator.PDF
QUALIFICATIONS
1985
Medical Degree, Vrije Universiteit BrusselMD with High Honours, Vrije Universiteit BrusselInfectie Bij de Totale Heupprotese

Degree in Hospital Medicine and Management

1993
Neurosurgical Accreditation
2000
PhD University of NottinghamNeuroendoscopic Third Ventriculostomy in the Management of Childhood Hydrocephalus
2002
A.T.L.S. Nottingham
2003
ATLS Instructor Course, RCS London
2012
Visiting Professor, Nottingham Trent University
2012
Accredited Mediator, London School of Mediation
2013
Certificate of Interpersonal Mediation Practitioner, UK Mediation
CURRENT POST 
Oct 1995 – Present  
Consultant Paediatric Neurosurgeon University Hospital
2012
Visiting Professor Nottingham Trent University
2012
Accredited Mediator (LSM)
MEDICO-LEGAL WORK 
Involved as an expert witness in medico-legal work since 1993. I currently provide approximately 50 reports per year spread between 40% claimant, 40% defendant and 20% single joint expert.
Attends court as an expert witness approximately 5 times per year regarding child-care proceedings, criminal cases (non-accidental injury), clinical negligence and family law cases.
Has a particular interest in brain damage related to birth injury and the majority of negligence cases asked to review regard cerebral palsy related to birth incidents.
Exceptionally, accepts medico-legal cases regarding adult motorcycle accidents, because of own 40-year motorcycle experience.
An accredited Mediator (LSM), have a certificate of Interpersonal mediation and am involved in Mediation as a generic skill.
SUMMARY
Qualified as a General Practitioner in 1985.
First trained in General surgery with an option to become an orthopaedic surgeon.
Has experience in plastic, orthopaedic, cardiovascular and digestive surgery.
Began Neurosurgical training at the French speaking Universite Libre de Bruxelles (ULB), continuing the training at the Flemish speaking Vrije Universiteit Brussel.
Finished training as a Paediatric Neurosurgeon at the Nottingham University Hospital in 1993.
Became a Consultant neurosurgeon with subspecialty in Paediatrics at the VUB in 1993.
Is an exclusive Paediatric Neurosurgeon and deals with all types of childhood disorders
Planned practice focuses on the treatment of spasticity, largely due to cerebral palsy-birth injury.
Takes part in the general Neurosurgery on call where Ideal with emergency Neurosurgery in adults.
CURRENT PRACTICE
Clinical Practice
Current practice involves the running of a comprehensive paediatric neurosurgery practice offering the complete range of paediatric neurosurgical procedures. These include the management of hydrocephalus, head injury, dysraphism, neuro-oncology, craniofacial abnormalities, spasticity and both resective and non-resective epilepsy surgery. As is typical for paediatric neurosurgery, 50% of his practice lies with management of hydrocephalus. The remainder of the practice is fairly evenly distributed.
Special interest is neuroendoscopy. This has become the cornerstone for the treatment of hydrocephalus at QMC. Mr Vloebergh's other interests are neonatal and in-utero neurosurgery. The latter is performed in collaboration with Professor Nicolaides, Kings College, London.
Spasticity Secondary to Cerebral Palsy
From the start of appointment at QMC, has laboured to promote the neurosurgical treatment of spasticity in children. The main focus of the treatment is the use of continuous intrathecal baclofen (ITB). The first implant was ultimately done in October 1998 and since then Mr Vloebergh does approximately two implants per month at QMC. The baclofen programme took a fair amount of negotiating with Local and out of area Health Authorities and has led to the SCHARR report on effectiveness of ITB, of which the expert is a co-author. Clinical outcome studies are a main part of the programme, which is under constant review by both the Health Authorities and Mr Vloebergh.
Neurocybernetics
Branching off from his experience with drug delivery systems, gained experience in the management of chronic pain via morphine or methadone infusion. In selected cases rhizotomy or dorsal column stimulators can be used. Further implamts consist of vagus nerve stimulators (VNS) in the treatment of intractable epilepsy. The VNS have now been formally accepted as a treatment for non-lesional epilepsy in children and a VNS program under his initiative is starting at Queens Medical Centre. Deep brain stimulation for dystonia is to be forwarded in the near future and is to expand into the adult age range. All these programs are subject to permanent audit, update and are part of a clinical outcome study.
Future ambition is to create a Neurocybernetic unit at Queens Medical Centre, which will make use of the state of the art cybernetic technology to improve quality of life across the age range.
Telemedicine
As a further diversification of his interest in applications of technology in medicine, has started a telemedical program at QMC in collaboration with Nottingham Telephones and Tandberg Telecommunication. The network links our neurosurgical theatres to the neurosurgical library for supervision and teaching purposes.
A further link is now established between the operating theatres and the neuropathology department. This allows real time discussion of intraoperative sampling and in return direct view and discussion of a pathology specimen between neurosurgeon and pathologist. Further expansion of the teaching limb is expected in the near future to more remote sites.
Complementary Medicine
Has undertaken a training course in acupuncture to gain insight into complementary medicine. Regularly treats patients on a voluntary basis for the common indications of complementary therapy e.g. pain management, stress, substance abuse and various visceral indications.
PREVIOUS APPOINTMENTS
| | |
| --- | --- |
| Jul 1985-Jun 1988 | General Internship, General SurgeryAcademisch Ziekenhuis Vrije Universiteit, Brussel |
| Jul 1988-Sep 1989 | Neurosurgical Internship, General NeurosurgeryHopital Erasme Universite Libre de Bruxelles |
| Oct 1989-Sep 1992 | Neurosurgical Internship, General NeurosurgeryAcademisch Ziekenhuis Vrije Universiteit, Brussel |
| Oct 1992-Jul 1993 | Senior Registrar, Paediatric NeurosurgeryQueens Medical Centre, Nottingham |
| Sep 1993-Jul 1995 | Consultant, General and Paediatric NeurosurgeryAcademisch Ziekenhuis Vrije Universiteit, Brussel |
AWARDS
The British Medical Association Film Competition Certificate for Educational Merit BIMA Award 1998
An Introduction to Neuroendoscopy CD-ROM
As 2nd Messenger Ltd with Hypertech Multimedia Ltd.
Stand Presentation at IPOT1997, Birmingham
Image Processing, Machine Vision, Microscopy
CD-ROM in Surgical Training
SOCEITIES
Society of British Neurological Surgeons
Society of British Functional Neurosurgeons (Sub. SBNS)
British Paediatric Neurosurgery Group
UK Register of Expert Witnesses
British Medical Acupuncture Society, COC 2000
Institute of Neurosciences, University of Nottingham
Member of the European Advisory panel for Intrathecal Baclofen
Mid-Trent Cancer Network, Central Nervous System Group
Member of the Scientific Board of eth International Study Group on Neuroendoscopy
Founding member of the UK ITB steering group (2006)
Founding member of the European ITB steering group (2007)
Member of the National Steering group for selective Dorsal Rhizotomy (2013)
TRAINING
Has general medical training was at the Vrije Universiteit Brussel where he also started his general surgery training and later diverged into neurosurgery.
Has neurosurgical training at the Universite Libre de Bruxelles with Professor Brotchi and the Vrije Universiteit Brussel with Professor D'Haens.
In 1992 undertook a year of specialist training in Paediatric neurosurgery at Queens Medical Centre, Nottingham, United Kingdom.
In 1993 then returned to the Vrije Universiteit Brussel and joined Professor D'Haens in a part adult part Paediatric practice.
In 1995 was offered the position, which currently occupies, at the University of Nottingham as Senior Lecturer in Paediatric Neurosurgery and Honorary Consultant Paediatric Neurosurgeon. General changes in practice volume in 2012, with the increase in cerebral palsy work he needed to shift to the NHS.  Academic activity is now related to the Nottingham Trent University where is a visiting Professor part of the "Smart Design" Group.
The Nottingham University Hospital is the teaching hospital of the University of Nottingham. As a large regional centre their current catchment area has a population of 5,5 million people, for Paediatric Neurosurgery, encompassing the area known as the East Midlands up to the east coast. The paediatric practice has a much broader4 catchment area with International referrals. There are currently between 200-250 paediatric neurosurgical operations and 500-day cases performed per year.